Sisuk Joe in Spain:Third day. Last Day
Today was the last day Joe Nishant and Whitney where staying in spain. We got together at 4 and did some nice working out until 8. While Whitney decided she wasn't in the mood to learn kung fu, Nishant decided to try it out so he got an introductory lesson. He got to work out with all of us.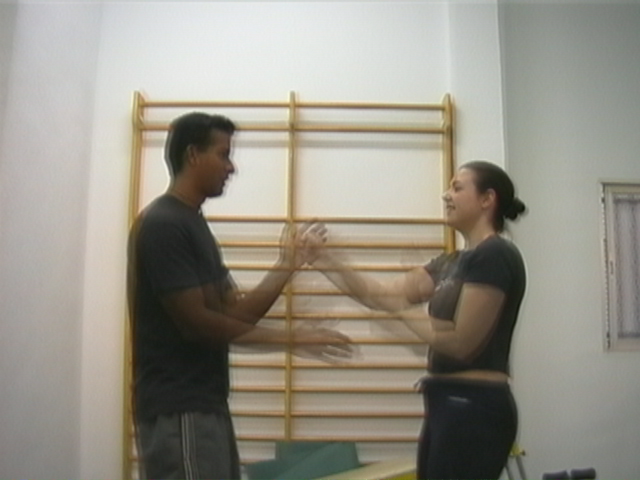 I got to play some ChiSao with Joe which was a lot of fun, but I really was exhausted from this nonstop-action week I've been having so I couldn't go on as long as I would have wanted to. After that we did some swimming pool and some more ChiSao before leaving to take the train towards Lisbon (Portugal).
From there I went to a dinner with my classmates, but I was totally exhausted so I decided to slip out unnoticeably.
Posted by roge at July 3, 2003 4:33 AM