20 cosas sobre mi (Pollo Chan)
Como estareis deseosos de saber mas acerca de mi aqui os lo cuento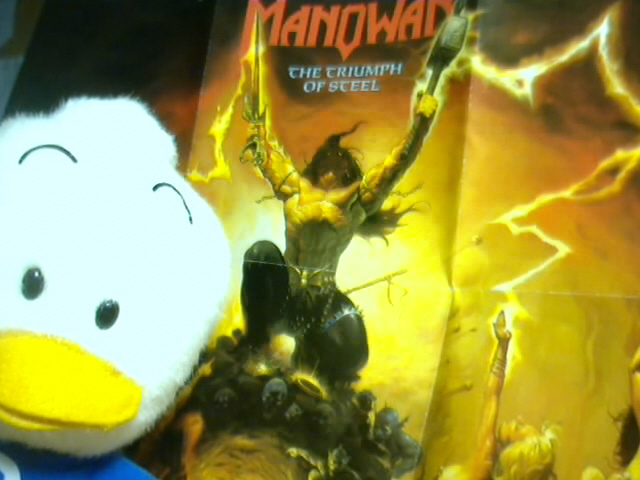 1.Que te den por culo.
2.Comemierda de.. mierda.
3.Soy un Pollo con muy mala leche.
4.Soy Heavymetalero (arriba me podeis ver en el Triumph of steel Tour de 1998).
5.Manowar son los reyes y el que diga lo contrario le rajo.
6.El secreto del acero no sera enseñado a quien no lo merezca.
7.Conan esta vivo.
8.El que venga a rescatar a Roge se las vera con nosotros a piedra y fuego.
9.Me estoy dejando el pelo largo.
10.Si no te gusta el metal no eres mi amigo.
11.Aragorn es el puto amo.
12.Las mujeres son todas unas putas.
13.Se deberan arrodillar todas ante mi cuando yo sea Rey.
14.Mi camiseta es de cuero azul y la P esta cosida en cuero blanco.
15.Me voy a hacer un tatuaje en la espalda que ponga "Born to Rock, drink,and Fuck!".
16.No me gustas palurdo.
17.Si por mi fuera Roge ya estaria pasado a cuchillo, pero Murasaki dice que prefiere que sufra amordazado bajo la cama.
18.Soy mas heavy que el viento.
19.Estoy haciendo pesas para estar cachas.
20.HEAVY METAL!! OR NO METAL AT ALL!!!!!!!
Posted by roge at March 26, 2003 12:37 PM